According to our previous announcements of donation to support the Royal Projects of King Rama IX, I would like to provide the summary of the donation made by ATPAC members. Our combined efforts netted 200,000 THB. The donation was made toward the two donation recipients, the Bureau of Royal Household  (99,999.99 THB) and the Chaipattana Foundation (100,000 THB).
Donation Summary from ATPAC members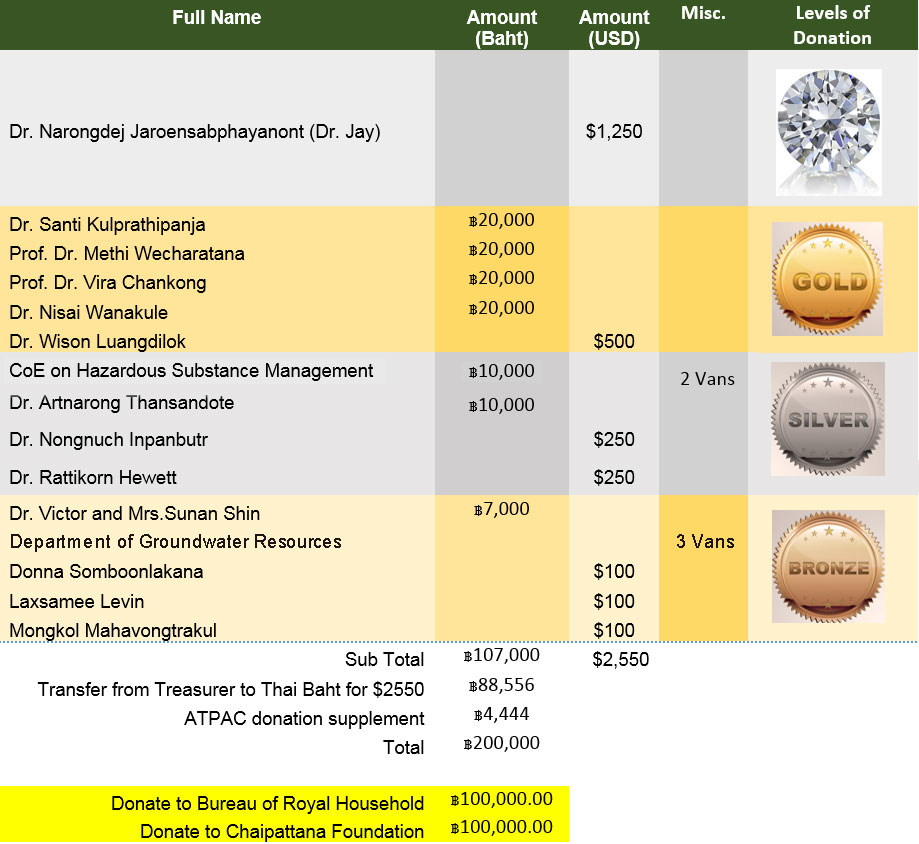 I am really appreciated for your helps on this matter.